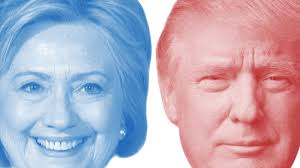 I got a call this week from a dentist I have known for many years who was concerned and perplexed at the lack of restorative treatment and case acceptance on his books for the next few weeks. He was struggling to find out why his patients are having a hard time saying yes to treatment – this was a significant change for his practice! His question to me was this: "Could this possibly have something to do with the election? It reminds me of 2008!"
Sometimes economic and political ups and downs can impact people's emotions and buying behaviors and vice versa. So what do you do if you feel like there are times like the time we are in right now, where the uncertainty of the political direction of our country is impacting how radically people are making buying decisions?
So, whether or not this is really the case, don't fight it – go with it. Here's how:
Why not have a special election day event in your practice complete with plenty of food for your patients. Invite your patients with unscheduled crown and bridge work to come in for a special fee available on election day only. If you start now, you could pack the schedule on election day.
Think about it: people are going to be out anyway to vote and they won't be getting much work done at the office anyway. They might as well come in and get some dentistry done! Your patients will get the treatment they need and you will have a productive day combating the "election day psyche".