People, businesses, and industries go through cycles and phases. Those who see the phases and understand the trends, succeed. Over the last 60 or so years, dentistry has moved through four very distinct phases or generations, driven by different types of patient values and patient motivations.
Around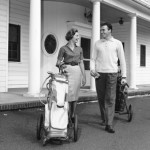 the 1950's and early 60's, dentistry was primarily a "problem" focused industry. Patients went to the dentist when they had a problem — when they were in pain. If it was broken, they wanted it fixed. If it hurt, they wanted out of pain. They went to the dentist for a solution. Once they had their solution, they went happily along their way, never to return again until they had another problem.
Even though "problems" are not the only driver in dentistry any more, you still have patients who are stuck in what we call the 1st Generation of Dentistry: they only come in when there is a problem. You see them about every 4 or 5 years. They call only when they are in pain or when something breaks. You solve their problem and you'll see them again…in 4 or 5 years when they have another problem.
It is tempting to think that 1st Generation Patients are not very good patients because they call spur the moment, they want to come in NOW, and they don't repeat very often. Many practices are not very accommodating or understanding. Yet, 1st Generation Patients are a great opportunity for:
• Filling unscheduled treatment time or appointment times of patients who have cancelled.
• Same day treatment.
• Converting them into a more frequent patient by educating them.
You can take advantage of 1st Generation Patient opportunities by:
• Pre-blocking for emergencies.
• Making it easy for them to get in TODAY.
• Accommodating new patients who are "emergencies."
• Not judging, but helping them get what they need when they need it.
While the 1st Generation Patient may be something left over from the 50's and 60's in terms of dental health values, there are still some of these patients with us today. Don't neglect them, judge them, or turn them away.  Exceed their expectations, help them move forward toward life-time care and you will be amazed at how many of them you can convert in to happy, paying patients who repeat and refer.