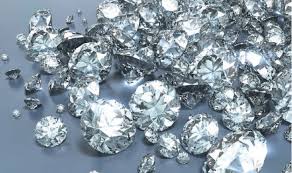 I have known Dr. Tim and Kathy Droege from Breese, IL for over 15 years. They have a thriving practice in their rural farming community of 3,200 people. Kathy grew up there and the two of them met at a nearby University. They started a practice from scratch over 25 years ago after being told that there was not enough dentistry for them to do there.
Looking back, I am grateful to have had the opportunity to go to Breese for the first time and film a Crown Council "Practice of the Month" feature.* Despite what the Droege's were told 25 years ago, they have built one of the finest practices in America. By understanding their patients, offering exceptional service, and offering dental services that are not available for miles, they have become THE practice not only in their town, but THE practice for miles around.
The Droege's remind me of "Acres of Diamonds" popularized years ago by Russell Conwell, founder of Temple University. The story is about a farmer who sold his farm to go in search of diamonds. He searched all over the world for years only to die broke and discouraged. Meanwhile, the buyer of his farm discovered one of the largest diamond mines in history on the same land the first farmer had sold to him. What the first farmer looked for all over the world was sitting right under his feet.
The Droege's found their diamond mine right under their feet in Breese, IL. There's nothing magic about Breese – they made the magic happen there.
What is sitting right under your feet that you may be gazing for off in the distance? There is no magic out there. You make the magic happen…right where you are. If it can be done in Breese, IL – it can be done anywhere! So start digging – right where you are!
* To access the Crown Council Practice of the Month features – including the Droege's feature, visit www.CrownCouncil.org.