I stayed at a Fairfield Inn and Suites (Marriott brand) recently, followed the next week by a stay the Hotel Intercontinental. The Fairfield was new, reasonably priced, with free breakfast and free internet. The Hotel Intercontinental was much more pricy, nice marble and hard wood décor, room service for a hefty fee, expensive breakfast, and internet access for a fee.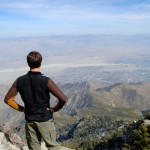 The two experiences were disconnects for me. I paid less at the Fairfield and got more. Granted, the décor was not as nice and maybe they did not have room service, but the overall value was greater.
So how do the more expensive brands get away with charging for amenities that the discount brands include for free? Because they can…for now. The strength and longevity of their brand lets them get away with it. But eventually, the value that the discount hotel chains provide will catch up with them.
It is the same with the airlines. You can always tell when you are flying into a city where Southwest Airlines serves. All the airfares, of all the airlines serving that market are cheaper. But the moment you fly into cities like Memphis or Cincinnati, the airfares can be double or more. Why? Because Southwest doesn't fly into those cities so the other airlines charge as much as they can….for now.
Dentistry is much the same way. You can say what you want about discount dental "chains," but they, like their sisters in the hotel and airline industries, are challenging the value proposition in the industry. Granted, you can't compare the quality of the care you receive, but from a consumer's perception of what they get for their dollar, it is wise to evaluate the overall value proposition you are providing. Just because you CAN charge, doesn't mean it is the best long-term strategy. The value proposition in every industry is always changing. Every provider has a choice: stay ahead of the market, or wait to be forced to change in order to stay competitive and relevant.
You choose! In the meantime, "look out below"…to the changes in the value proposition!