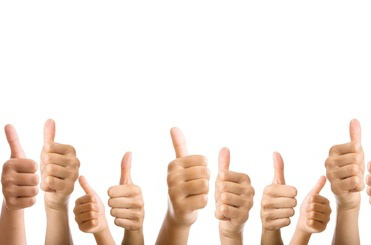 Who is your "booster?"  Our local high school has a booster club for everything.  My favorite is the AP Booster Club that supports and encourages students who are in the Advanced Placement Program.
But how about you, your practice, and your patients? Who is the booster?  Let me give you 4 examples from my week of great boosters:
While in a ToPS practice this week, I had the opportunity to work with Tanya Brown, an appointment coordinator who has worked in dentistry for over 16 years.

 

She is loyal, professional and a great "booster."

 

I could not help but smile when a long lost patient walked in the door of the office, took one look at Tanya and exclaimed, "You're here!"

 

Tanya is such a great "booster: to patients, that they love her and look forward to seeing her every time they come it.

 

She makes them feel good.

 

She "boosts" them up.
I was in Atlanta, Georgia awhile ago speaking to the Georgia Academy of Cosmetic dentistry thanks to the invitation of Dr. Hugh Flax, President of the AACD.

 

I've known Hugh for many years.

 

He has given a lot to dentistry and a lot to me.

 

He always tell the truth, and is always encouraging.

 

A big thanks to Hugh for being a "boost" to me today and throughout the years.
As I walked out the door of one of our Total Immersion seminars, I was approached by Dolly Gainis, a local dental consultant, who had some of the nicest words of encouragement and gratitude that I have ever received after a seminar.

 

She gave me a big "boost."
I love having great boosters on the front row of my seminar.

 

I had the best boosters of all; the team of Dr. Debra King at the Atlanta Center for Cosmetic Dentistry.

 

They get it!

 

On the front row all day, eager to learn, attentive, and energetic.

 

They gave me a huge boost all day.

 

I'll be they do the same to their patients all day, every day.
So what you have you done to "boost" others today?  How do you give your team members a boost?  Your patients?  Your family?
Everybody needs a boost.  Even me!
Thanks for the boost!