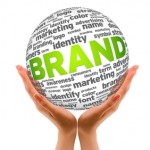 I was asked to fill out a survey this week comparing several "national brand" dental groups compared to private practice dentists.  After several frustrating minutes, I declined to take the survey.
Here's why…
Regardless of the practice name you put on the door, the patient is ultimately going to "buy" you as the practitioner.  Does the patient like you, believe you, and trust you?  The dentist defines the brand.  The brand does not define the dentist. YOU are the brand.
You as the brand define yourself by these things:
Clinical

expertise

and education.
Clinical

skill

.
Your

philosophy

of care.

Personality

.
Ability to

communicate

.
Over-all 

likability

 and
The

quality of the team

around you.
You'll notice that I have not included décor or technology on the list.  Those things certainly factor in, but they are overshadowed by the things the dentist brings to the equation.  At the end of the appointment, the patient is buying one thing….YOU.  YOU are the BRAND.
So go to work on your brand. That is what patients buy.  That is why patients say "yes," come back, and tell everyone they know about you.