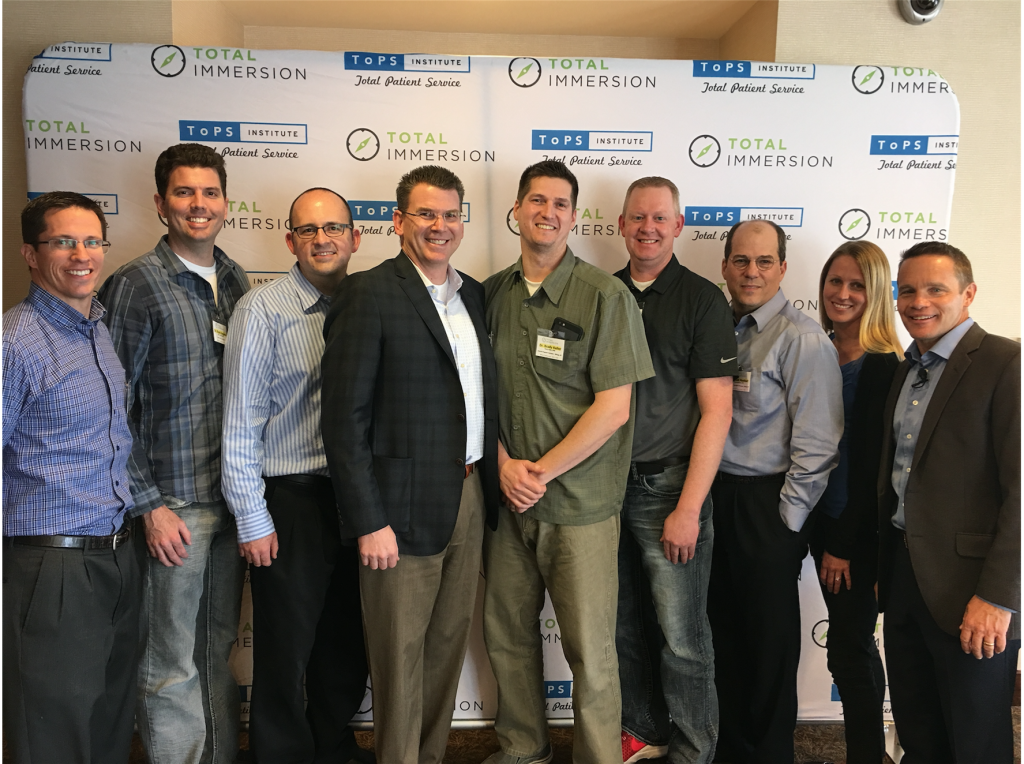 I have always held that when general dentist and specialist work more closely together, they can capture a greater share of the market.
That idea was the impetus for general dentist, Dr. Nathan Tanner in Billings, Montana to pull all of the specialists and their teams he refers to in his area together for two days of Total Immersion training. As a group they worked on ideas, techniques, and systems to better serve their common patients as well as how to better refer patients to each other so that the patient would have a 5 star service experience no matter the office they visit.
I admire Dr. Tanner's initiative, and I applaud the specialty teams that responded to his request to learn, grow, and develop their practices together for the benefit of the patient and the practices involved. It is that kind of thinking and effort that separates the good from the great.
Congrats to these doctor-leaders who are putting forth the effort to make their practices and their patient service ToPS!