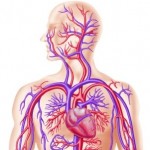 It is clear that our understanding of disease is changing. For example, the common thread throughout most all disease including heart disease, diabetes, arthritis or periodontal disease, is inflammation.
There has been a lot of confusion lately in dentistry about the "cause" of disease, including the recent article published in JADA saying that periodontal disease does not CAUSE heart disease. Of course it doesn't! What we do know is that there is a high correlation between the inflammation associated with heart disease and the inflammation associated with periodontal disease. In other words, if you see one, there is a high likelihood that you will see the other.
I am looking forward to working with some great clinicians in the next two months who are tops in the field of identifying inflammation and treating the disease associated with it:
Tommy Nabors, DDS – leading the way in dentistry by applying the latest perio treatment technologies and philosophies in actual practice during the "NO More Hygiene" seminar in Nashville, September 28-29. (Call 1-877-399-8677 for more information.)
Brad Bale, MD, Amy Doneen, MSN, ARNP and Thomas Nabors, DDS – Leaders in building the bridge between medicine and dentistry,  in order to identify disease at it earliest stages. Brad and Amy are the founders the of Bale-Doneen Method. They are the only medical professionals that we know of who guarantee that their patients will never have a heart attack. Thomas Nabors has lead the way in developing salivary diagnostics in dentistry. Together they will present "Dental/Medical Arteriology – Oral Systemic Course on November 2 in Las Vegas.  (http://www.baledoneen.com/provider-registration)
I am looking forward to being on both programs to share how you can help patients  based on the latest science. Learn the science AND how to apply it successfully with your patients so they move ahead with treatment.
It is clear that what we know today is changing how patients can and should be treated. Make sure to stay ahead of the game by getting the education and the practical tools you need to continue as the leader in your market.