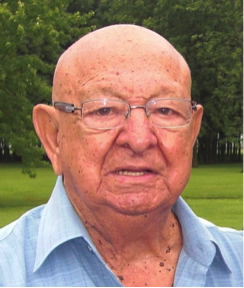 While in Louisville, KY recently for one of our Eagle U programs, (www.EagleUniversity.org) I was reminded of the recent passing of Muhammad Ali since Louisville was his home town.
There was a time when Muhammad Ali was the most recognized figure in the world. He was powerful, dedicated, and an excellent fighter. Whether you thought he was "The Greatest" or not, everyone recognized him as a winning athlete.
What most did not recognize, however, was the man behind the winner, Angelo Dundee. Angelo was in Ali's corner of the ring at every fight, but two, in his professional career. As coach, he guided Ali to greater precision, agility and endurance. And that's not all. He coached Sugar Ray Leonard, George Foreman and many others. He coached his fighters to win.
Another great coach, Chuck Daly, who coached the Detroit Pistons and the 1992 Olympic Dream Team, once said, "It is a player's job to play. It is a coach's job to make sure the team wins." Both Dundee and Daly made sure they did their job by producing winners year after year. That's what great coaches do.
Often I ask seminar participants, "Who on your team is the coach?" Frequently the answer comes back, "the dentist." Really? You are going to pile that responsibility on the dentist in addition to owner, producer, leader and manager? When was the last time you saw a football coach or basketball coach playing the role of the star player on any team? You haven't! The coach is the one strategizing the next play and thinking about the next quarter or two quarters from now. The coach is constantly working on the winning strategy.
I am proud to work with a team of the finest coaches in dentistry that work every day to make sure ToPS teams win! (www.TotalPatientService.com/team). With ToPS strategies, verbal skills and systems, a ToPS coach identifies what is needed and where it is needed to get results to win! (For a recent example of the kind of results ToPS Practice Advisors can achieve, click HERE.)
So who's your coach? If you are the star player dentist and trying to be the coach, think again. Your team might be far more successful with a coach who is thinking about his or her job every second; how to make your team WIN!