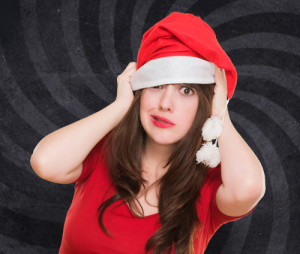 It never fails that in late November and into December we all start hearing, "Let's touch base after the holidays." Or something similar.
After hearing those words a number of times, you start buying into the psyche that no one is working in December and that it is time to take off and wait until after the New Year to get back to work. It is what I call "The Curse of the Holidays." If you have ever been tempted to think this way, think again.
While everyone else is "checking out" for the holidays, you can "check in." Because most other people go into "holiday" mode, it is a great opportunity to up your game and go after it. Because most people slow down in December, they are more available to take your call, have more time to come into the office for their dental visit, and since they are in the spending mood, they are more likely to get their unscheduled treatment done not to mention the unused dental benefits they must use before the end of the year or they will lose them.
There are so many reasons to ramp it up in December while most others are slowing down. Take advantage of all the "holidays" have to offer and you'll prosper.