Every month for the last 17 years, I have taken an hour of my time to interview a mentor who I think has something of value to offer dentistry. We record those interviews and send them out to Crown Council members all over the world in our Crown Council Mentor of the Month Program.
I usually don't comment on those interviews until after they have come out, but I am going to make an exception with the mentor that I interviewed this week, Brene Brown.
Brene Brown presented earlier this year at the Crown Council Annual Event. Her presentation on the power of vulnerability was meaningful and moving. Brene, who is a professor and researcher at the University of Houston, defines vulnerability in a counter culture way, that is enlightening and empowering. In the end, it is the courage to take a risk, to NOT play it safe by protecting yourself from the possibility of failure, to be criticized, to make a mistake or be embarrassed that defines true vulnerability. The greatest accomplishments in life often come through times of personal vulnerability.
Brene Brow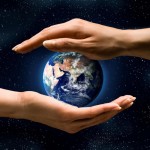 n's new book, Daring Greatly addresses how the courage to be vulnerable can transform your business, family, and marriage. It will be released on September 10 and is available TODAY for presale through Barns and Noble and Amazon. Order it today and you will be one of the first to receive it when it ships on September 10.
Brene Brown will be doing a special Crown Council webinar on the dental applications of 'Daring Greatly' on Tuesday, November 27 which gives everyone time to read the book and submit questions before the webinar. More details will be coming on the Crown Council Friday Fax in the weeks to come.
Rene opens our interview, to be released shortly, with the quote from Theodore Roosevelt, which sums it all up. It is a quote to live by:
"It is not the critic who counts; not the man who points out how the strong man stumbles, or where the doer of deeds could have done them better. The credit belongs to the man who is actually in the arena, whose face is marred by dust and sweat and blood; who strives valiantly; . . . who at best knows in the end the triumph of high achievement, and who at worst, if he fails, at least fails while daring greatly."