If you watched the program on PBS Frontline this week entitled "Dollars and Dentists," here are a few thoughts for your own practice:
1. Is the need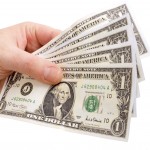 for profit in a healthcare environment diametrically opposed to quality patient care? The program demonized "for profit" practices including private practices while holding up a "non-profit" practice as a model. Even a non-profit has to make a profit. In order to stay viable, it has to take in more than it spends. It operates on basically the same premise as a for profit business with two exceptions: A. The profits stay in the business instead of being distributed to shareholders, and B. It can go out and get donations to cover the difference between income and expenses. But however it gets the money, it still has to bring in more than it makes. Question: What are you doing to balance your practice's need for profit and quality care?
2. Access to care: You can paint Aspen Dental or Kool Smiles anyway you like, but you have to take your hat off to both for finding an untapped market and serving it. They may not be perfect. No one is. But there is a lot that can be learned from them, the first of which is one of the first laws of business: find a need and fill it. Question: What are you doing to tap into the untapped market(s) in your market?
3. Educating the market: Much of what ails the under served could be prevented with good education. Take the woman who was featured for not being able to afford dentures. She admitted that she had created her own problems by going to bed for years right after drinking a Coke. She should have known better and probably did. Question: What are you doing to give back to your community by educating those in your market about preventative dental health?
So thanks to Miles O'Brian and PBS for taking 2 years to do all their research. There won't be any solutions that come from it, but it was good education for all of us from which we can learn if we're smart.