I frequently get calls from dentists around the country asking, "Should I go PPO?" When I drill down a little deeper, the issue is that new patient flow has dwindled and the practice is looking for a lifeline.
With only about 20% of dental practices in the U.S. being fee-for-service, how to stay that way, if you still are, becomes a top priority that needs to be backed by a solid strategy.
Here are just two of many strategic questions every practice needs to ask…especially if you are and want to stay fee-for-service:
1. What services are you offering at the top of the value proposition? If all you are doing is regular crown and bridge, it is difficult to create a compelling value proposition to compete against the other practices that are offering the same, that are PPO providers. You have to offer something they don't. Your clinical skills have to be the best in the market. Your commitment to continuing education has to be beyond anything your competitors are doing.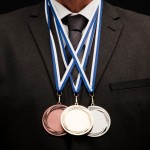 2. What is your marketing budget? The typical, successful, fee-for-service practice spends 10% or more of practice revenue on marketing. Without the aid of being on insurance provider lists, patients need to have other ways to find you. You have to be visible, creative and compelling in your marketing.
If you want to be at top of the market, you have to be at the top of your game. If you expect patients to pay a premium, you have to be the premium.