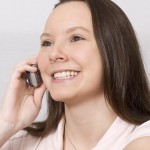 It is a question that gets asked almost every day when potential new patients call dental offices everywhere.
On Tuesday, May 22, join us as we reveal recorded calls to Crown Council practices around the country and listen to how they handle this question and others.
You'll hear the best and the worst! What's more, you'll learn how to take the most difficult potential new patient calls and turn them into scheduled appointments with patients who will show up!