Years ago, I was sitting with a client in a settlement meeting where assets of partnership were being discussed and divided. As the discussion went on and the value of assets was being negotiated, one partner accused the other of being too money focused, to which the accused responded, "It's not about the money."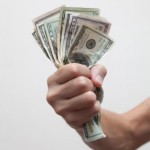 I have reflected on that comment often in terms of dental case acceptance. As we work with teams everywhere, initially most everyone says that the biggest obstacle to case acceptance is the money. Patients say, "It's too expensive, I can't afford it, will my insurance cover all of this," etc.
After hearing all of those responses several times a day, it is easy to think that it's all about the money. Sometimes it is. Sometimes it's not. Sometimes, "It's not about the money" at all.
Think about it: do we do what we want to do or do we do what we need to do? Most times, we do what we want to do at the sacrifice of what we need to do. Take studying for example. We needed to study all semester, but we partied instead because we wanted to. The night before the final, we all were cramming…because we really wanted a good grade and the time had arrived to get it!
Patients are the same. They are going to do what they WANT to do. Not necessarily what they need to do. Unless we find the "want to" it is unlikely that they will do anything. The biggest mistake in dentistry is that we tend to focus more on the "need to" without understanding the "want to." Leading with the "need to" will rarely result in a "yes."
Here's the test: before you proceed with any type of exam, ask yourself, "Do I know what this patient REALLY wants?" If your answer is "whiter teeth, keep their teeth, or a more beautiful smile," you don't have it. What people really want has little to do with their teeth. It has to do with what healthy teeth will do for them.
How skilled is your team at finding out what patients really want? Unless you have engaged in some significant training in the last six months, it's likely that there is a lot of room to improve and that your case acceptance is suffering because of it. Here are three suggestions:
1. Have every team member attend the ToPS "Total Immersion" course. We consider it "basic training" in the essential aspects of case presentation and acceptance. Dates and locations can be found at www.TotalPatientService.com
2. Schedule an on-site visit from a ToPS Practice Advisor. Nothing takes the place of hands-on, in the trenches work with your own patients in your practice. ToPS Practice Advisors work hand-in-hand with your team and your patients to get results NOW! For details, contact the ToPS Institute at 1-877-399-8677.
3. Engage in the ToPS Round Table held twice yearly in Dallas, TX where doctors gather for two days of work on their practice, case acceptance and leadership skills. (Upcoming Round Table is November 29th – December 1st. 1-877-399-8677 for details.)
We have always said, that there is as much to know about the people side of the practice as there is the clinical side. Recommit to doing what it really takes to make your practice and your practice results great!