Who's leading the practice?  Who's being lead?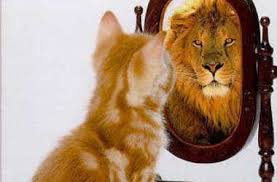 It is a familiar conversation that we have on a regular basis with dentists who are just getting familiar with Total Patient Service and making the step to invest in the most important asset in their practice, the team:  "I don't know if I have a team that is worth investing in. They are just not motivated. They just don't seem to put in the effort.  I don't know if they are committed enough to the practice to invest in them."
My first thought when I hear this is, who hired these people?  I believe it is the very same person who NOW says they are not worth the investment.  There was a time, however, that the leader felt they were worth investing in when they were hired.  So what changed?
Go look in the mirror….
If you don't like the team that you see when you walk into the office every day, go look in the mirror.  Teams more often than not are a reflection of the leader.  If the team is unmotivated and not committed, they are typically just reflecting the attitude and actions of the leader.
The ToPS Leadership Academy is a semi-annual opportunity for practice leaders to "look in the mirror" and improve their leadership skills.  The fastest way we know how to grow a practice is to grow the leader.  So no matter your position or how many years you have been in dentistry, there is always room to grow as the leader.
For more information on the ToPS Leadership Academy, log onto: https://totalpatientservice.com/services/leadership-academy/