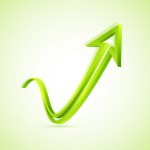 Imagine this:  You just received a letter from the insurance company at which a large share of your patients have their dental benefits announcing that they will be cutting your fees by 20% this year.
When one practice in the Northeast received this letter, we sprang into action to figure out a new strategy.
By the time we were done, the 20% cut had resulted in a 10% increase in practice production!  INCREASE.
How did we do it?  By taking a very close look at the following:
Treatment plans
Treatment coding
Financial arrangements
And much more!
Because more and more practices are receiving letters like the one above, we have developed the customized, in-office analysis, "Maximum Reimbursement" guaranteed to increase your reimbursement rate for the procedures you are already doing.
Just give our team a call today for details and availability in your area.  1-877-399-8677