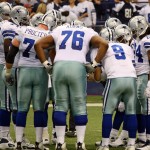 What's in a name?  Sometimes the title or name that we give things implies so much it is hard to get through the real meaning.  For example, football teams huddle on the field.  It is a brief meeting where one person calls the play and every yells "break."  Having a morning "huddle," if they huddle at all, has become much the same in dentistry.
The most effective teams we have worked with in dentistry, however, don't have a morning huddle at all.  They have transformed the "get together and call the play of the day" morning "huddle" into something we call the "Morning Opportunity Meeting" or M.O.M. for short.
The primary thing that characterizes the M.O.M. is its middle name:  Opportunity.  The main focus is uncovering, strategizing, and planning around the day's opportunities for same-day treatment.
Opportunities for same-day treatment can be found in four areas:
New patients coming in today.

Hygiene patients with unscheduled treatment.

Emergencies.

Existing patients on the doctor's schedule that have not accepted all needed treatment.
The most effective Morning Opportunity Meeting focuses on these four areas of opportunity TODAY and every day.
So quit having a "huddle."  Start you day with an effective "M.O.M."
For a FREE copy of the most effective M.O.M. agenda ever developed, give us a call at 1-877-399-8677 or e-mail us at Answers@TotalPatientService.com