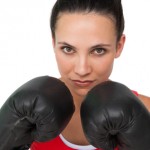 A recent article that highlighted what to "watch out for" at the dentist shed a negative light on the profession.  It happens occasionally when consumer writers run short on something meaningful about which to write!
I have always held that for every unscrupulous dentist, there are 10 or 100 that undersell themselves.  Nevertheless, when something negative comes out about one, it casts a shadow on all.
So how do you prevent from being grouped in the wrong category in the consumer's mind?  Be the expert!
Think about it.  Every time there is some type of medical scandal, an "expert" is called in to comment in the media.  Most people rarely question the expertise of the "expert."  The mere fact that they have been called on to comment implies that they have some credential that qualifies them to comment on the situation.
Want to be viewed as the expert?  Then start commenting.  For example, be the one who educates and informs about how to choose a dentist, and you will be viewed as more of an expert dentist.  Be the one who educates and informs about the right and wrong way to do veneers, implants or any other procedure and your will be viewed as the expert.  Word of caution:  Do not be commenting about things you know nothing about! 
Like most things in life:  The best defense is a good offence. 
Have a good offence for any type of negative publicity about dentistry by getting a copy of a document you can use with patients, prospects or the public on "How to Choose a Dentist the Smart Way."  It contains 10 suggestions that you can give the community on how they can chose a good dentist.  Be the one who is educating the public on what a good dentist is, and you will be perceived as being a good dentist.
For a free copy of "How to Choose a Dentist the Smart Way" just call us at 1-877-399-8677 or email us at Answers@TotalPatientService.com