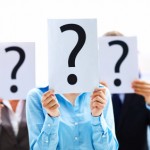 It is a frequently asked question today: Should my practice sign up for Medicare Part D in order to prescribe for Medicare Patients?
Because the question is coming up so much lately, we have done some informal research of our own to determine how it might affect the future of your practice as well as case acceptance.
It sounds like a no brainer, right? Just sign up for Medicare Part D so you can prescribe for your patients who have Medicare. It seems easy enough, right? Well not so fast.
What is unclear in the Affordable Healthcare Act is what the long-term ramifications might be of signing up now.
Opt in now, COULD mean locked in later.
Locked into accepting assignment of a reduced-rate Medicare fee schedule in the future.
Locked into a higher degree of government oversight and regulation.
Locked into being a government healthcare provider.
With an average of 10,000 people turning 65 years old every day, Medicare is going to become THE healthcare coverage of a HUGE number of Americans in a very short period of time. What seems like a simple enough decision today could turn into a big consequence tomorrow depending on how the law is interpreted down the road. The law is very vague in terms of what it could mean. It is open to interpretation today and tomorrow depending on who is interpreting it.
The ADA has a team in Washington working on the issue to track down someone who will more clearly define and interpret the language of the law. Until then it is anyone's guess what it will really mean.
So what do you do? Hang tight if you can for now. This one is a moving target and no one really knows where that target will land. Just make sure it does not land on our back!