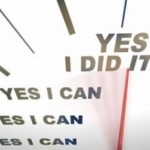 It is a funny thing about life. You usually get what you EXPECT.
A financial coordinator I observed recently presented the financial arrangements for a large case in an almost apologetic way as if to say, "I am sorry this is going to cost so much."  It was clear from her presentation, attitude and tone of voice that she did not expect the patient to move forward.  Her expectations were fulfilled.  The patient said that she would "think about it."
If don't expect much, you won't get much.  Expectation comes before remuneration.  In other words, we are rewarded in proportion to our expectation.  Don't expect much?  You won't get much!
Start your day everyday by expecting every patient to accept your recommendations.  Then BUILD great skills on top of that expectation in order to get the RESULTS that you want.
Expect it…and you'll get it!