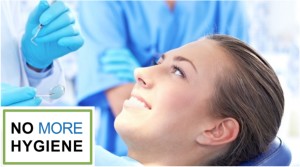 I will admit that I can be irreverent at times. If there is one comment that throws me over the edge it is this when discussing hygiene results with a dental team:
"Steve, our office is different. We practice in a more upscale community so our patients are more educated, wealthy and healthier."
My response to this comment is usually this:  "You've found it! I have been looking for it for years: the scientific study that shows the inverse relationship between household income and periodontal disease. Would you please send me a copy of that study?"
Unless there is such a study lurking out there that I have never seen, there is no such scientific study. That's because an infectious disease like periodontal disease is not necessarily prevented or controlled by more education or more money. In fact, there are some high stress, high earning professions that could be more susceptible to periodontal disease because of the stress and negative impact on the immune system that the stress creates.
The real question is: what excuse are you really using for lack of diagnosis and treatment of the most prevalent disease in America? It's out there. It's dentistry's job to diagnose it, present, and educate patients properly so they take action for their own health and wellbeing.*   It has less to do with socioeconomic status and more to do with the practitioner and team having the skills and the courage to treat disease instead of doing bloody prophies.
* For the most advanced science, diagnosis, and treatment planning of periodontal disease, join us for "No More Hygiene – Secrets of Modular Periodontal Therapy" featuring Dr. Tommy Nabors. www.NoMoreHygiene.com