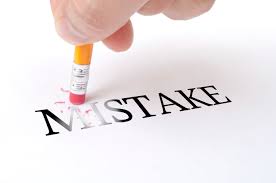 While in Las Vegas, I was reminded of a simple principle of Total Patient Service worth reinforcing with your team. It's the principle of "Recovery."
After dealing with a long series of mishaps with a hotel that were handled poorly before and after the incidents that occurred, I said to myself, "this is really not that difficult." You see, no body's perfect. To execute 100% with every patient to their satisfaction is an impossibility. But how you recover from a mistake may very well be the differentiator between average and great.
A patient in a practice we work with sent the doctor a very strong letter with complaints of things that had gone wrong during her last visit followed by a demand that her records be transferred to another dentist. How would you handle that situation? Instead of sending a strong letter in return or just rolling over and sending the records, this wise dentist picked up the phone and called the patient. The patient was surprised that the dentist would take the time or even bother with the issue. The dentist apologized followed with the secret of a great recovery: The dentist asked: "What can we do to make it up to you?" The patient did not know what to say. By the time the call was over, the mishap had been taken care of and everything was back on track.
Many times, the secret to a great recovery is a simple question:
"What can we do to make it up to you?"
"What would you like us to do?"
"If you were us, what would be suggest we do in this situation?"
Many times the patient's solution is much better than anything you might come up with on your own. So, just ASK! It may be the fast track to recovery that will leave the patient smiling and coming back.