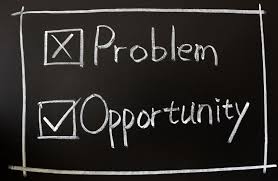 In the never-ending quest for continual improvement and search for great ideas, I am constantly reaching out into every possible corner of the world. That journey has led me to speak to 300 of the leading home remodelers in the country that were holed up in a 4 day retreat in a remote part of Wisconsin to reinvent their businesses.
As an industry, this group has had it rough for the last two years. They got hit HARD by all the financial turmoil in the country so it was interesting to hear them talk about what they had done to adapt, stay nimble, survive, and in many cases THRIVE while the competition has been going under.
I worked the room thoroughly before and after my presentation to ASK and find out what they had done that was working. I got quite a list so I thought I would share one that was common sense and very revealing.
One home remodeler said to me, "Steve, the change in the economy has been the best thing that has ever happened to our business. The first change that we made was to get jobs done NOW! We used to string our jobs out as we juggled multiple deadlines. Now, we get in, get the job done quickly in a quality way, and get out. As a result of our improved timing and service:
Our customer satisfaction has sky rocketed,
We now have raving fans,
And we are getting more referrals today than we have ever received from our customers in the history of our business."
He then confessed, "It was never a problem with our quality. We always did great work. It was our personal service that needed a serious upgrade. The change in the economy forced us to do that and it has been a HUGE benefit to our business."
Nothing new I suppose, but the reinforcement of the lesson is invaluable. Rarely is it the quality of the work that is the problem. It is the way we go about the work and the personal service that is attached to it that makes or breaks the deal.
His comment reminded me of a statement by Crown Council (www.CrownCouncil.com) member Dr. Trevor Murray (www.allure-dental.com) at our past ToPS Total Immersion course (www.TotalPatientService.com) in Chicago when he said that if your practice is not getting a healthy flow of referrals from your patients, there is something wrong with what you are doing. Patients naturally want to refer when the product is sound and the service is spectacular. If they don't refer it is probably because you are terrible instead of referable!
So, if you want more referrals, be more referable! A powerful reminder of a lesson for any business.