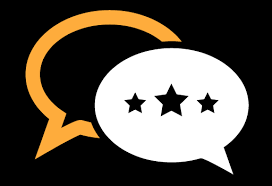 It is easy to think that your reputation is based on how you treat others and how you behave. In a sense it is. But on the other hand, how you act is more a reflection of your character. Your character belongs to you.
Your reputation on the other hand does not belong to you. It belongs to others. Your reputation is what others say about you and how many people say it! A good character is the foundation, but the strength of your reputation is ultimately determined by your social networks and how many people are plugged in and talking about you.
With a good character as a foundation, start working on your reputation by connecting more. Not just in the office, but outside the office. For example, studies show that for every 10 minutes someone commutes to work, they are proportionately less involved in their community. Those with the best odds for a more widespread reputation are those who actually work in the community in which they live. Live there, work there and be involved there. Your social network will be larger. And when the social network is larger, so is your reputation. So, take the opportunity to ASK every patient to 'Like' or add you on your social networks.
Go to work on your reputation by working on the size of your network. Being a good person is the foundation, but how many people there are who speak well of you determines your overall reputation!
PS–You can also connect with the ToPS Team! 'Like' us on Facebook by visiting www.facebook.com/TotalPatientService today!