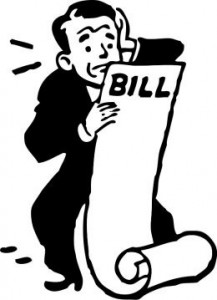 The cost of dental services can seem subjective to patients because they aren't able to easily compare pricing from one practice to another. Whether you charge $250 for a crown or $2,250, you are most likely to be perceived as being expensive because the patient doesn't have a solid reference point. So, if you are going to be accused of being expensive, no matter what your fees are, then be it—within reason. Here are our 4 suggestions to the practical science of fee setting.
Step 1: Compare. We recommend doing an annual fee analysis to see how your procedural fees compare to those of other practices in the area. This information is generally available (via insurance claim data statistics) and the analysis can be done for free by companies like ToPS. The analysis will show the percentage of offices in your area that charge more or less than a given fee for each procedure.
Step 2: Choose your target. Once you have the analysis, go procedure by procedure and target your fees to be in at least the 80th percentile. Pricing will change over time, so this is why getting a fee analysis at least once a year is a much-needed checkup!
Step 3: Be confident in your fees. If a patient ever asks you why your fees are so high, your team can respond confidently by saying, "Our fees are what they are so we will never have to apologize for the quality of our care and service." (You might have your team memorize that!)
Step 4: Believe it. We often suggest to financial coordinators (and dentists) that they rehearse in the mirror how they will quote the fees. This builds confidence and the more you practice, the better you will be at quoting fees confidently and without any hesitation.
If there is a mistake that most dentists make in the area of setting fees, it is that they don't set them high enough! Have the fee analysis done every year for your practice and keep your fees where they should be. Then have a team around you that can quote your fees with confidence. Your expertise has come at a high price and your patients will value your work the more you do!