The Second Generation of Dental Care
In the late 60's and early 70's a dentist emerged on the scene who introduced a new philosophy of care, which fundamentally changed how many dentists thought about the practice of dentistry and how they approached their patients. , was one of the first dentists to layout a philosophy of comprehensive care that focused on diagnosis and prevention, instead of just repair and replace when a problem shows up. His philosophy was to diagnose the condition and prevent a more serious problem. The Second Generation of Dentistry was born.
As his ideas spread throughout dentistry, the nature of the practice of dentistry started to change. Instead of just being a place where patients came to get out of pain and fix a problem, the dentist started to become a place where a condition could be identified and treated BEFORE it became a more serious, painful problem. Hygiene schedules started to fill with patients who now understood that if they could control the spread of disease, they could prevent more serious problems from occurring down the road.
Today, many dental practices are predominantly filled with 2nd Generation Patients: they come in regularly for their hygiene visit. They may not have completed all of their restorative care, but they continue coming back for hygiene. The average practice today will have 60% of their patient base qualify as 2nd Generation Patients.
Unfortunately there are too many dentists that view hygiene as a "loss leader," something they "have to do," but not a very productive part of the practice. Nothing could be further from the truth.
2nd Generation Patients present great opportunities for:
1.  Same-day treatment.
2. Filling unfilled restorative time.
3. Converting hygiene patients into restorative treatment.
You can take advantage of 2nd Generation opportunities by:
1. Reviewing the charts of your hygiene patients the day before for needed, but unscheduled treatment.
2. Discussing those patients and their needs at your morning meeting.
3. Choosing two hygiene patients each day to discuss their goals, condition and needed treatment.
4. Helping those patients find an easy way to move forward with the next level of treatment.
2nd Generation Patients make up the biggest opportunity for most practices. They are the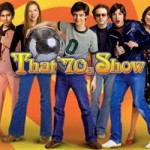 most plentiful source of repeat and referral business for any practice.
So, just think of every day in the practice like a scene out of "That 70's Show," that 60% of your patient base that keeps coming back for preventative dentistry. Those 2nd Generation Patients like you, believe you, and trust you. They are best opportunity a practice has for generating more patients to come to the practice and the best opportunity for doing treatment…TODAY!