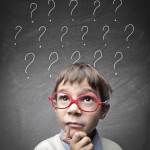 We get calls on a regular basis from dentists asking whether or not they should sign up to be a provider for    more insurance companies.  Here are the questions I ask before responding:
How many new patients are you getting today on monthly basis?
What are you doing to market the practice?
What are the services you provide?
If new patients are down and the services you provide are limited to traditional crown and bridge and some basic cosmetic dentistry, you better take a hard look.
It is too easy today for patients to go just about anywhere for "a dentist."  Those that will survive on the upper end of the market and provide more fee-for-service dentistry are the ones who have expanded their service offering beyond the basics.  They are placing implants, doing simple ortho, dentures, sleep dentistry, treating sleep apnea, etc.  In addition, you have to get the word out.  The practices we work with that are successfully doing more fee-for-service work are spending two to three times the money on marketing compared to PPO offices.
IT IS A CHOICE and you need to know the factors that make the difference in making the right decision for you and your practice.
If you would like a specific analysis on your practice and the direction you should take in the future, give us a call at 1-877-399-8677 or e-mail us at: Answers@TotalPatientService.com