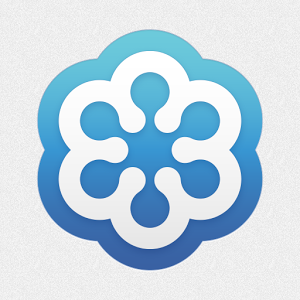 A phone call from a dentist that recently attended our Total Immersion course revealed the most valuable "pearl" he had learned at the seminar: "Having the doctor call all new patients the day before their first scheduled appointment to welcome them to the practice."
The voice message that the doctor leaves for the patient goes something like this:
"Steve, this is Dr. Dentist calling about your first appointment in our office tomorrow at 2 PM. I just wanted to personally welcome you to our practice and let you know that we will have everything set up and ready for you when you arrive. If there is anything that we should know in advance that would make your visit more comfortable, please give us a call at 777-777-7777. Otherwise, I look forward to meeting you tomorrow at 2 PM."
The impact on the new patient is HUGE! The patient knows that he or she is important and NOT anonymous. The numbers prove that it works. Try it for a couple of weeks and track your new patient now show rate. If you are like the other offices that use this system, you'll find that your new patient no show rate will drop to nearly zero.
That is just one of dozens of ideas that we present in our Stop Cancellations webinar being sponsored by The Dental Exchange coming up this Tuesday evening, September 29 at 7 PM central time. You can register to attend the webinar by clicking here.
Looking forward to having you join us!
---
Here is a simple leadership truth to live by:
Make it easy for people to do what you want them to do and
hard for them to do what you don't what them to do.
That simple truth can be applied to just about every area of practice and life and when you abide by it, it will make everything so much easier for you.
The best illustration of this is in setting up the systems in your practice to make it easy for patients to keep their commitments and hard for them to no show or cancel.
Here are just a few examples:
Separate the time of payment from the time of service so patients don't get the "financial flu" on the day of treatment. (Easier to show up on the day of treatment.)
Change the message on your appointment card to emphasize their commitment to you and the appointment time instead of "inviting" them to cancel 24 hours in advance. (Easier to keep their commitment. See: "The Best Cancellation Policy.")
And change your after-hours phone message to say: "If you have a dental emergency or a conflict with your scheduled appointment, please call the doctor at 777-7777. This system is not monitored for scheduling changes." (Hard to cancel an appointment.)
There are many more specific applications in the area of cancellations, but let's take a look at other areas of the practice where you can make it easier for patients do to what you want them to do and hard to do what you don't want them to do.
Sometimes it is as simple as making small changes in the way you present things:
Instead of giving someone a "chance" to do something, give them a "choice" to do one of two things, either one of which would work just fine for you. For example, instead of saying, "Can you come in on Monday?" Ask would Monday at 10 AM or 2 PM be more convenient for you? Or instead of asking them "if" they want fluoride treatment, ask, "Would you like mint or grape flavored fluoride today?"
Make it easy to say "yes" with a clear plan of action. Instead of presenting multiple options with the pros and cons of each that will only give the person too many things to think about and weigh in their mind, you can say instead, "Can I share with you what I would do if this were my mouth that would be the best course of action based on what you said you wanted?"
Instead of making a request, ask for a commitment. Instead of the hygienist making a request when doing the homecare demonstration by saying "It is important to brush and floss every day," the hygienist can ask for a commitment by asking, "Will you bush and floss every day?"
Finally, make it easy for the team to do what they ought to do and hard to do what they shouldn't do.
Instead of having to go through the office rounding everyone up to come to the morning meeting, set an alarm clock for 3 minutes before the start of the meeting in a place that will be heard all over the office. Then everyone knows they have 3 minutes to get to the meeting and you don't have to hound everyone. Plus, you will start on time.
Want the bathrooms in your office to be spotless throughout the day? Create the same chart log that many restaurants and airports use that is signed with the time by the person who cleaned and tidied up the bathroom last and then give a small reward each week to the team member whose name appears the most on the log. (The log does not have to be posted in the bathroom.)
Do you want every team member to come to the morning meeting with a more positive attitude with which to start each day?   Make the first item on your morning meeting agenda "The best thing that happened in our office yesterday," and let everyone know that they may be called on to share at any given day. That way, everyone will be thinking of the good things that happened yesterday as they drive to work each day.
If there is anything that you are trying to make work better, patients that you would like to be more cooperative, or a frustration with something or someone, just remember, "Make it easy for people to do what you want them to do and hard for them to do what you don't what them to do." It is a simple formula for success.
Make sure to join us for an upcoming special webinar with dozens of ways to make it easier for your patients to say "yes" on Tuesday, April 5 at Noon Central. It is FREE to all Crown Council member offices. For more information and registration, just e-mail us at Answers@TotalPatientService.com.