---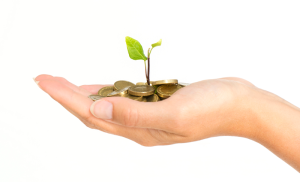 A little while ago, I was in St. Louis, MO as well as Springfield, MA speaking at different dental meetings. I was struck by the contrast of two teams that I encountered:
Team #1: The doctor asked me how much the tuition was to attend our two-day Total Immersion course. When I gave him the fee of just a few hundred dollars per person, he was shocked. "That is a lot of money." (He sounded just like the patients that so many dentists complain about!) I simply responded that it was only a lot of money if there was no implementation. $1 is expensive if you don't implement.
Team #2: Contrast that with another team that was in the same room; the team of Dr. Michael Hoffman. I have known Michael for over 10 years. He has built one of the top sedation practices in the country. He is known all over the region for his expertise. Patients seek out his practice because he is one of the pre-eminent in his field. What sets Michael apart is his dedication to education, development of his team, investing in his practice, and IMPLEMENTATION. We see every new team member on Michael's team through our ToPS Total Immersion course as soon as they are hired. He believes in his people and he invests in them. As a result, his practice continues to grow.
So what is the tale of your team? Are you stagnant and in retreat or progressing and developing? Any money you spend on your practice is "expensive" if you have no plan for implementation to get a return. Any investment is well worth it if you plan, implement and take action.
The course you take will determine the tale of your team now and in the future. You decide.
For dates and locations of the next ToPS Total Immersion course, visit our website at www.totalpatientservice.com/dates, or give us a call at 1-877-399-8677.